Valenti is a beautiful magazine style WordPress theme by ThemeForest Elite Author Cubell.
The style is image heavy throughout so if you have something striking to show off, this theme might be the one for you.
It's not just a pretty face either. Valenti has an amazing feature set with 'Mega Menus', WooCommerce integration and their own builder system to create your own page layouts.
Let's take a closer look
Imagery makes up the mood of this theme, using huge visuals liberally. The demo site uses brilliantly chosen images to show off the template, but with this layout I imagine it would be hard to create a bad combination.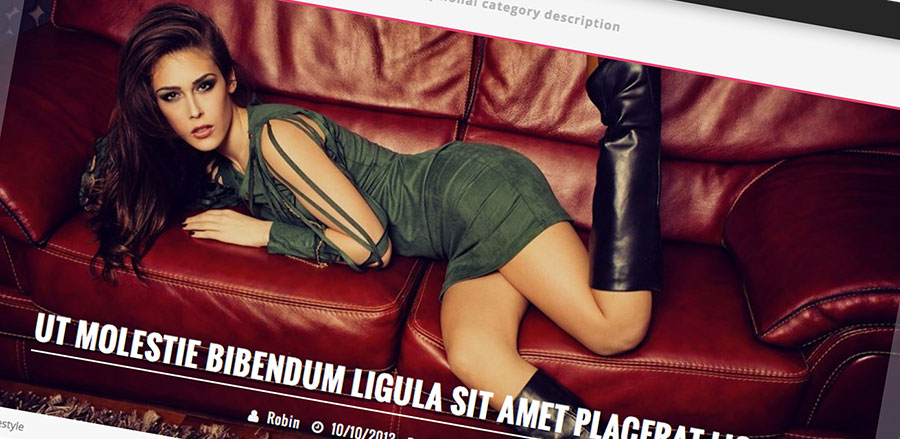 If the images aren't quite getting the point across for you, the huge, emboldened, underlined titles will finish the job. Oswold is the choice of font for the titles, rather nicely paired with Open Sans.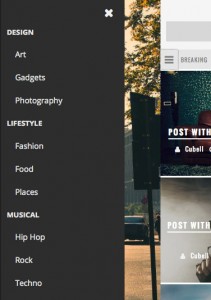 Colours are mostly left to your choice of images, but the menu (which is brilliant…see below) adds a splash of energy with a different colour when hovering over each one.
The design is both retina ready and responsive so you're covered for a good range of devices. The responsive side of Valenti is, quite frankly, brilliant.
It's really neat and keeps a nice flow throughout the range of content and widgets, but the menu stands out above many I've seen. The template uses a slide out menu which you can swipe to reveal, giving a really sophisticated feel. Huge +1 from me.
Some features worth highlighting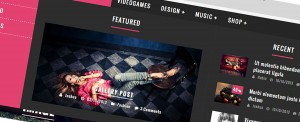 The slide out menu has already been mentioned, but the 'Mega Menu' has to be covered too. It has a really great feel, showing well presented links alongside featured images and recent posts. There seems to be quite a few options for the layout too so you'll never be bored.
There are some less noticeable, but nice touches throughout the theme too. Space has been lovingly provided for more advertising space than you'll ever need without taking away from the design. Tabbed widgets use the sidebar space wisely, and infinite scroll keeps your visitors from ever having to reach all the way to the 'Next' button. Add to this a nice selection of social widgets and you're all set.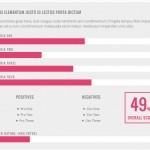 As it's a magazine style theme, of course there's a ratings and review system. On the posts page, featured images are overlaid with a score.
Once on an individual post's page, nicely animated charts and an option of percentage or points-based reviews are teamed with pro / con lists so it's very well suited to something that you'll review in detail.
The colours here tie in beautifully with the menu too.
WooCommerce Store
Valenti is integrated with WooCommerce so you have a nice store theme to go along with your site. The design is clean and refreshing, with the bold images taking a back seat and letting the product images shine through.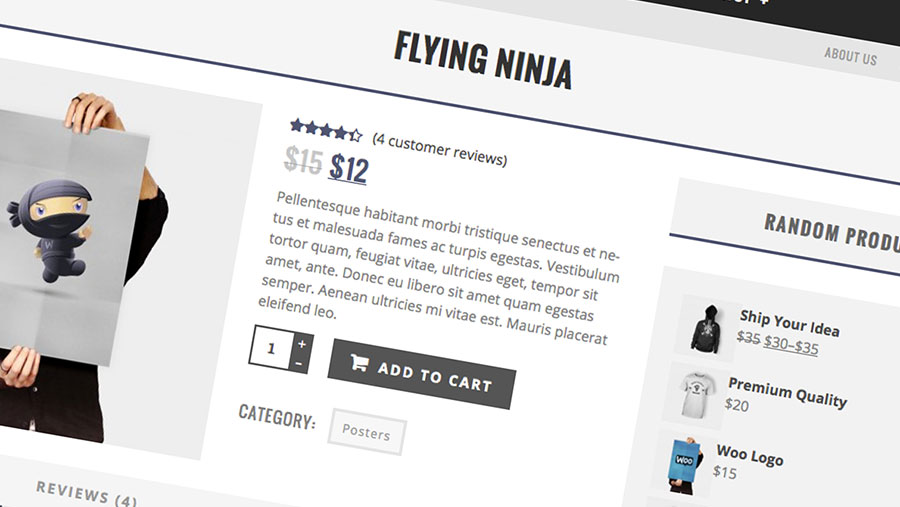 Each product has a well designed call to action, as well as the usual reviews and related products and a decent lightbox to show off a little more.
The checkout process pages can sometimes be an afterthought with templates, but in this case they're carefully designed and definitely keep the same quality feeling as the rest of the site.
Overall Valenti is a great theme. It's well designed, well supported and is constantly updated by the author. At the time of writing this it's been bought over 2700 times and has a rating of 4.81/5 so you can be certain it's a good quality theme.
So what do you think? Have you bought the theme or seen it in the wild? Let us know your thoughts in the comments below.